Join us for our regular bi-weekly cleanup.
This week, we'll be focusing on East Venice -meet us at the Chevron at Lincoln and Venice at 9 am and we'll get started!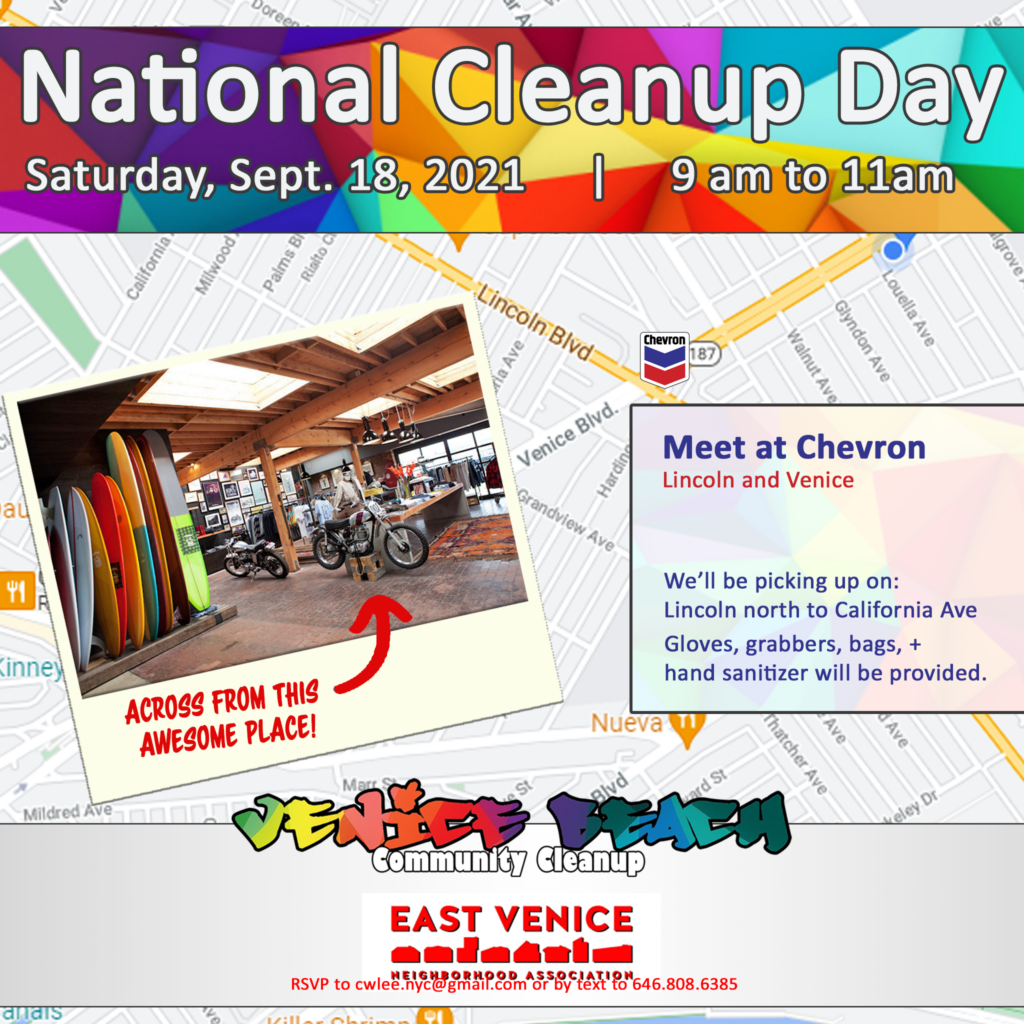 As always, supplies will be provided.
RSVP is preferred via email to cwlee.nyc@gmail.com or by text to 646.808.6385. See you Saturday.