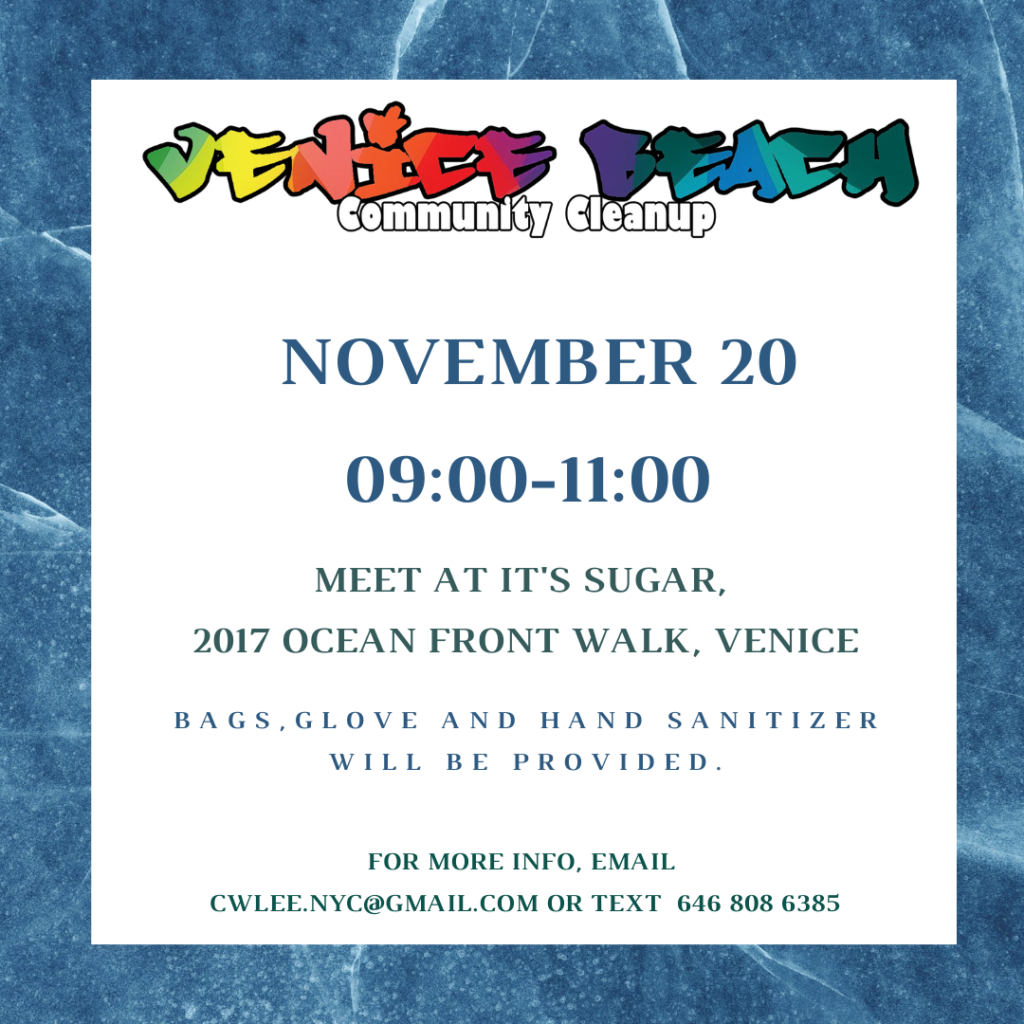 Join us
Saturday, November 20th
09:00-11:00

Meet at:
IT'S SUGAR
2017 Ocean Front Walk
Venice, CA 90291

Location:
We will move south along the beach and side walk,
as far as Venice Pier and back.
The end is near!
With Thanksgiving and the holidays right around the corner, we're left wondering where the year has gone! With our many cleanups under our belt, and our many wonderful volunteers that have come out to support, we have undoubtedly made a hugely positive impact on the trash concern here in Venice Beach.

So let's finish the year strong! Just a few more cleanups until we reach 2022. See you on Saturday!

If you're able to attend, please RSVP to Christopher Lee at cwlee.nyc@gmail.com or 646.808.6385.